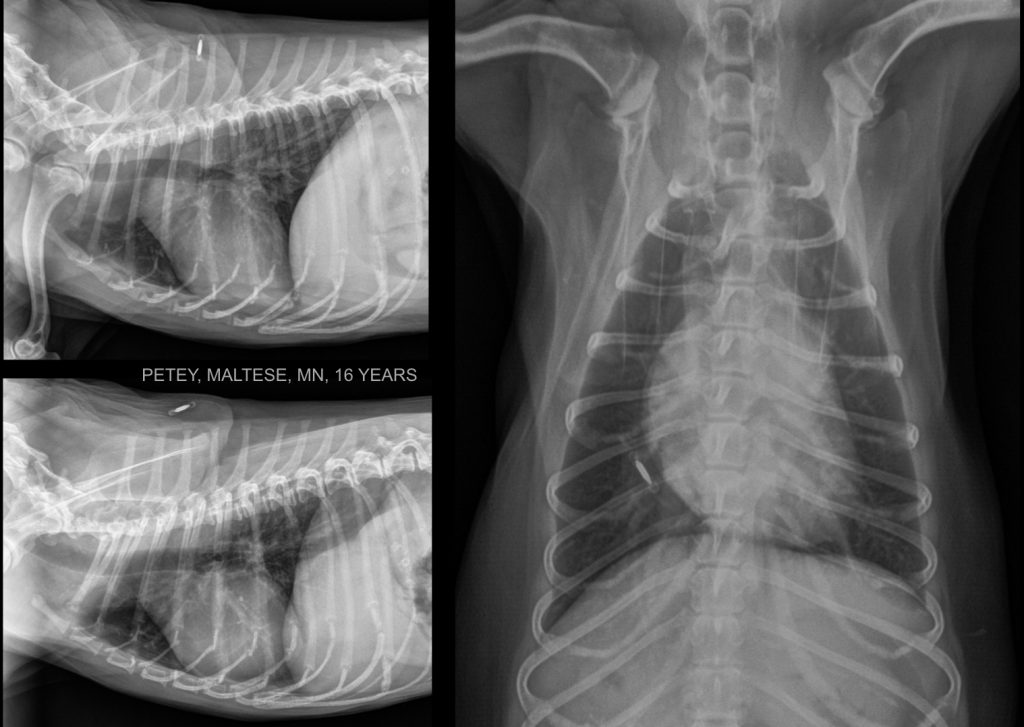 Why is the contrast in the VD view less than in the lateral views? Which parameter have I changed?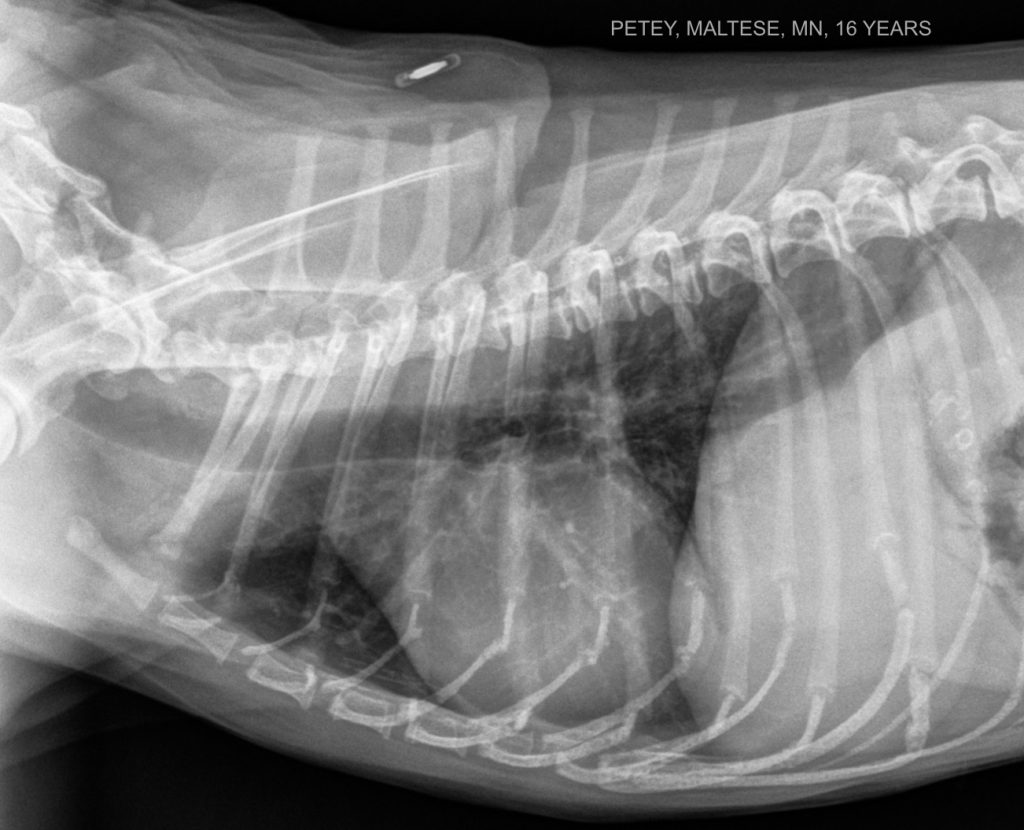 There is a mild rotation in this projection, sorry! The patient thought that biting the veterinarian was the right thing to do!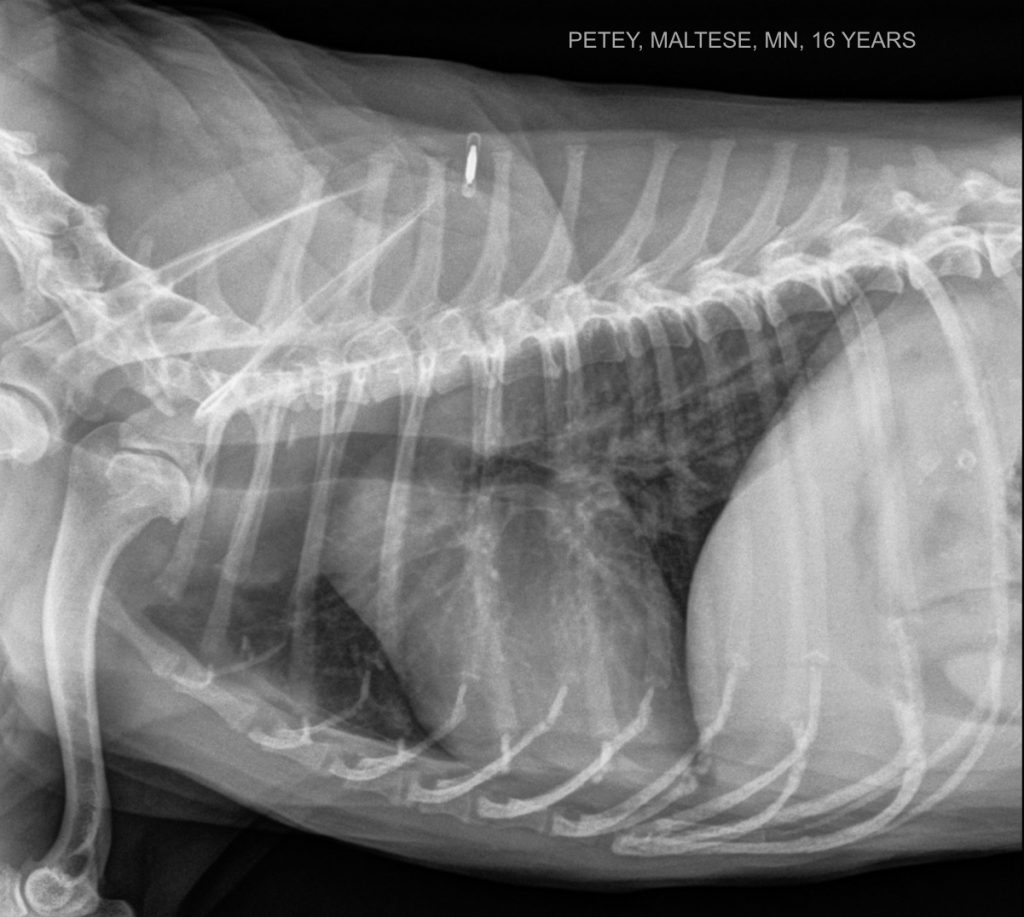 There is quite advanced shoulder osteoarthrosis in this patient.