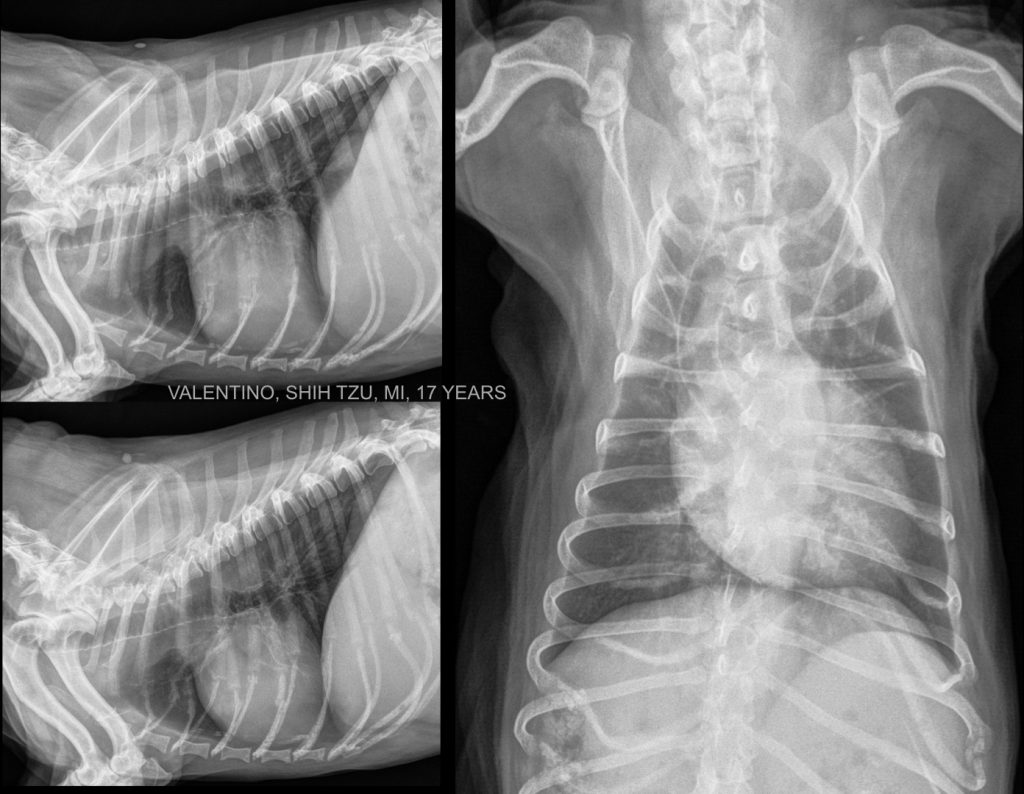 The trachea of this patient is moderately bending to the right on the DV view. Why? How do you differentiate which is normal from a mediastinal mass?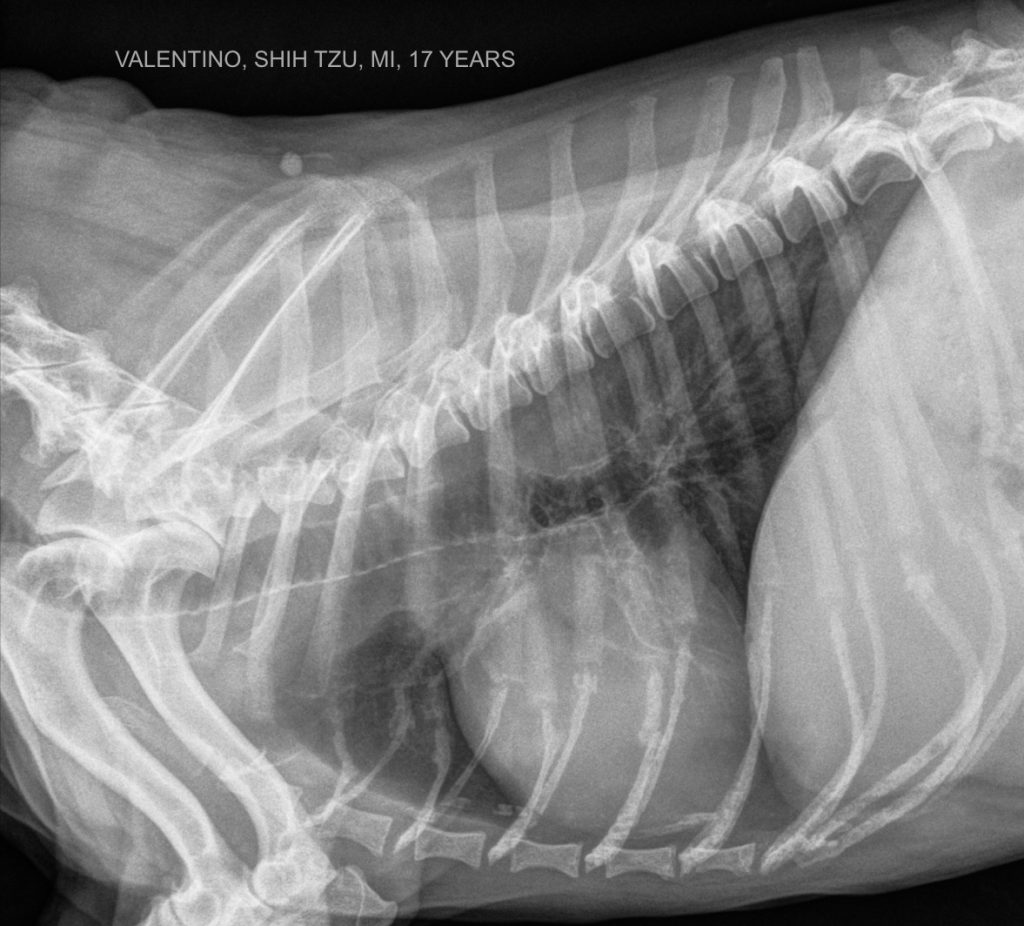 Which is the anticlinal vertebra in this patient?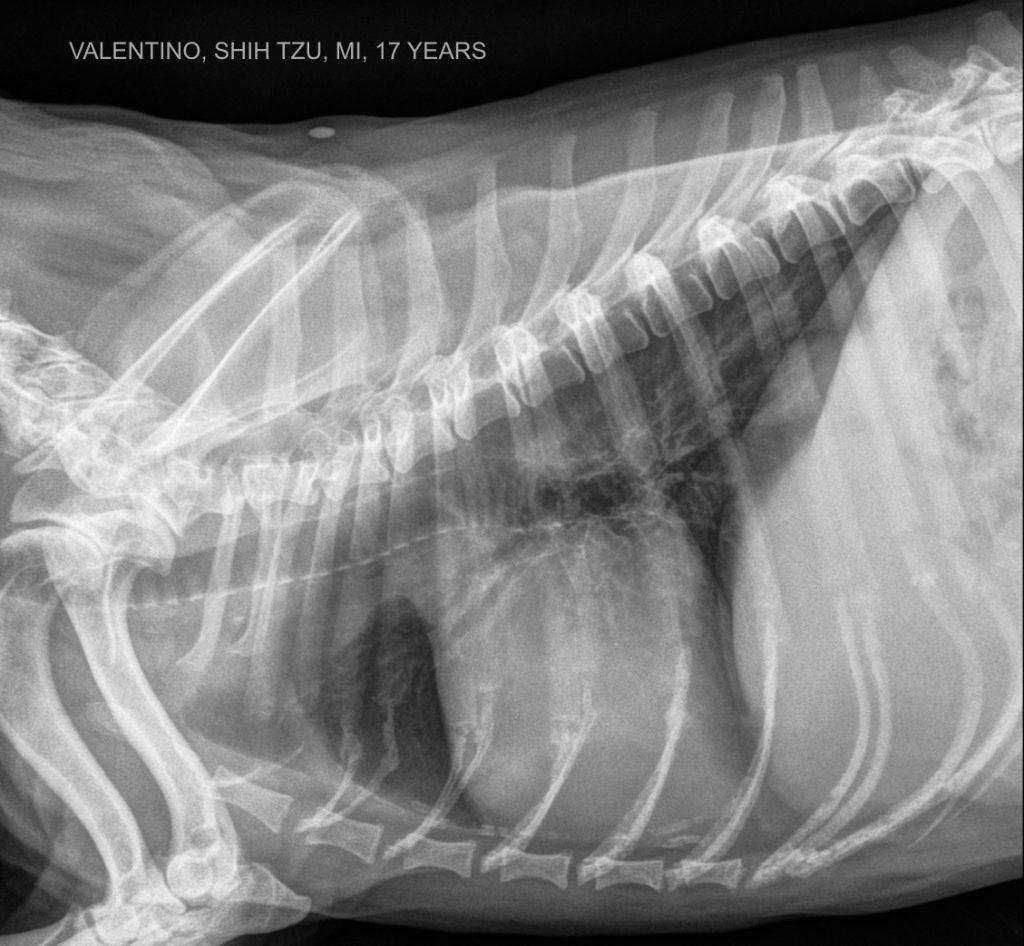 This patient has quite severely mineralized tracheal rings. This finding is often seen in an aged patient.